Beginner Adult Martial Arts Classes Enrolling In October
In our Adult Martial Arts training program you will learn how to defend yourself and get into shape, fast! Get ready to reduce your stress levels, and increase your energy levels. Build the body you deserve and the skills and awareness to keep you and your loved ones safe.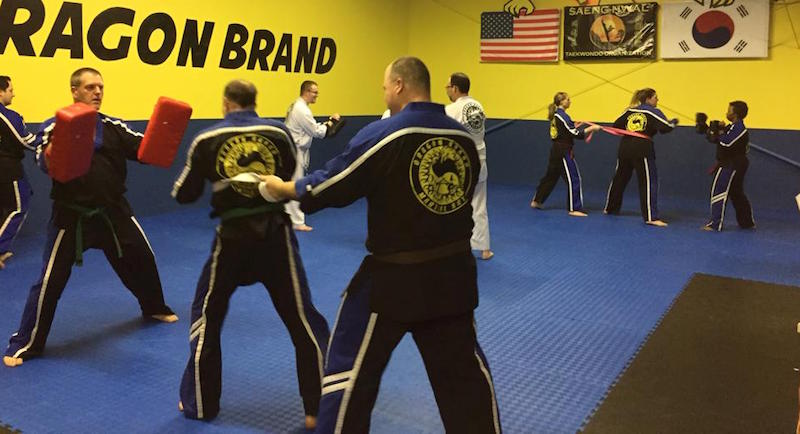 Adult Martial Arts Classes Near Gresham And Troutdale
Martial arts is the sport that lasts a lifetime. There is no age limit. Our professional instructors are experienced in working with students of all ages and skill levels. We create a challenging, fun environment for everyone, from beginners and our more experienced students.
See the Benefits of Taking Adults Martial Arts Classes

With Dragon Brands Mixed Martial Arts programing of Korean Karate known as Taekwondo, Kickboxing and Brazilian Jiu-Jitsu, you will never run out of challenges. Find out why martial arts is the #1 growing health and fitness choice.
We can go on all day about the benefits that Adult Fitness training provides. Here are just a few things you'll notice:
Greater flexibility/range of motion
Lean, well toned muscles
Increase in overall strength
Rapid weight loss
Increased cardiovascular endurance
Make new friends
Heightened awareness and confidence to deal with danger
An energy level that makes you feel unstoppable!
Let the hardest thing you have done all day, be the most fun!
Get Started Today!
To sign up today fill our the short form on the side of this page. We will get back to you with answers to any questions you may have, and all the information you will need to register!